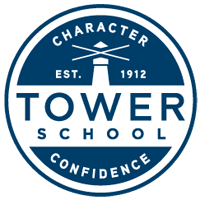 THE SPOTLIGHT
Weekly News from Tower School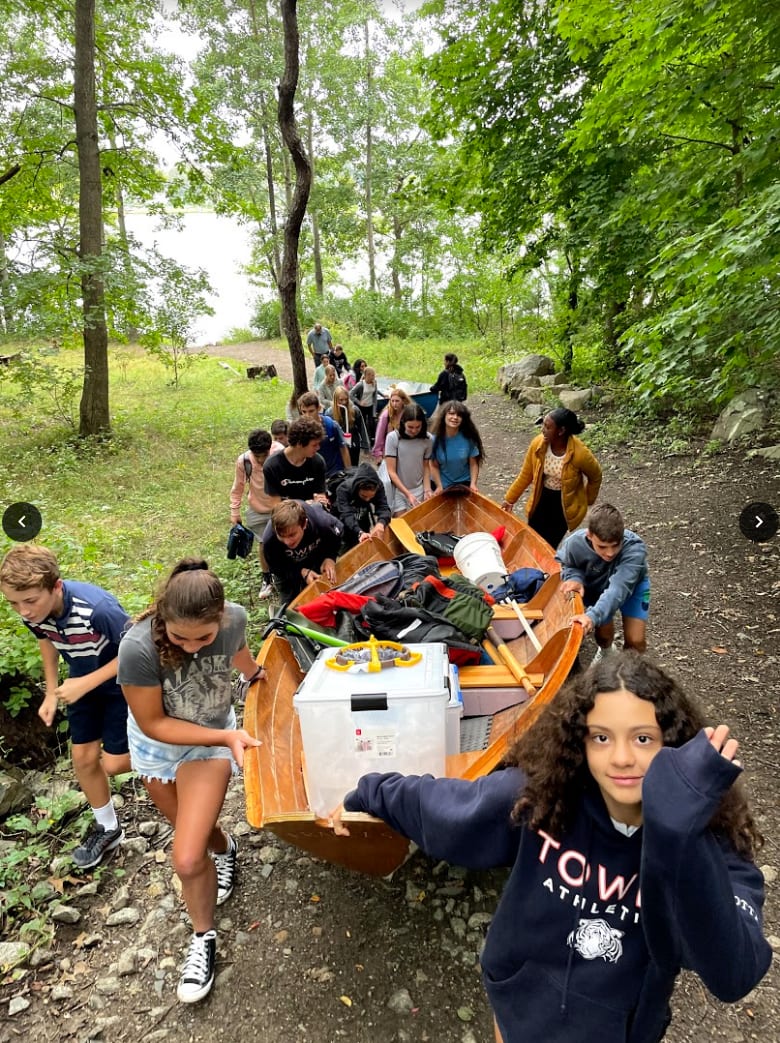 September 20, 2021
Dear Tower Families,
We'd like to begin this week's Spotlight with a special note of appreciation for your exceptional attention to emails from Tower School. Your active engagement—completing The Checklist, providing consent for on-campus testing, beginning each day with a MyMedBot form, using your name placards at carpool, etc.—makes a big impact here. We know it isn't alway easy.
In other communication news, last Wednesday, we sent a text message reminding families of our day off in observance of Yom Kippur. We use text messages as a quick reminder and for announcing pressing news...like a snow day! Please let us know if you did not receive a text message so that we can include your mobile number in our next text message reminder.
Thank you, and best wishes for the week ahead,
Stephanie Curtis and Clint Broderick
Communications Office
P.S. Tet Trung Thu to those of us celebrating the traditional Vietnamese mid-autumn festival tomorrow!
LOWER SCHOOL PARENTS NIGHT
Thursday, September 23, 6:30-8:00pm
We're looking forward to welcoming you at this Thursday's Lower School Parents Night. We're excited for this informative opportunity for parents to visit classrooms, meet your child's teachers and experience a part of their school day at Tower.
Know that your health is important to us. While you're visiting, you can anticipate the following:
Everyone will follow our mitigation protocol:
All parents and faculty will check themselves for symptoms prior to arrival at Tower
Masks are required for everyone inside the school building
Hand sanitizer is required for everyone as you enter the building
We ask parents to use these assigned entrances:
Grades Pre-K–2: enter via the first door at the Cornell Loop entrance
Grades 3-4 plus families who also have younger Tower students: enter via the front door at West Shore Drive
Once Inside the lobby:
Parents can pick up their schedule and make their way to the Performing Arts Center.
It will be fun to gather and connect with fellow parents, but because we're indoors, we'll ask everyone to transition quickly from the lobby to the Performing Arts Center. The larger space afforded by the Performing Arts Center will be a better place for greetings and conversation than the lobby or hallways.
We've taken care to create parent schedules to minimize the number of people in a room at any time.
NEW SIGNAGE ON CAMPUS
You may soon notice new signage on campus that indicates that our backyard is privately-owned property. I'd like to briefly share what led to the new signage, and what this statement means for our Tower families.

We have frequent visitors who do not use our backyard with the care and respect that we request. Managing our campus after-hours requires ongoing, diplomatic attention, and sometimes, visitors need to be asked to leave. This signage enables Marblehead Police Department to help us enforce such requests. We're proud of our beautiful backyard, we're happy to be part of our neighborhood and larger community, and we are delighted to know that so many of our families meet up here on the weekend to enjoy our playgrounds. Please do so, knowing that you are welcome.
FROM THE HEALTH OFFICE: ON-CAMPUS TESTING UPDATE
There has been so much enthusiasm about on-campus testing, we'd like to share our week-1 data with you. Our community's high rate of participation provides an important shield for our community.
97% of our students and 100% of our faculty have provided consent for on-campus testing. Weekly testing enables us to identify asymptomatic members of our school community.
100% of our students and faculty tested negative for COVID-19 in our first weekly, on-campus, pooled test.
Going forward, we will inform families if their child has tested positive for COVID-19 or has been identified as an in-school close-contact. For a refresher on pooled testing our our comprehensive testing strategy, please see pages 12–15 of Returning Like A Tiger.
ADMISSION OFFICE NEWS: EARLY DECISION FOR SIBLING APPLICANTS
Tower siblings applying to Pre-K or Kindergarten for the 2022-2023 school year should contact Reagan Kenwell for additional information. Please save the date for Saturday, November 13th, 9:00-11:00am for a combined admission screening & playgroup.
Applicants to Pre-K should be 4 years old by December 31, 2022, and applicants to Kindergarten should be 5 years old by December 31, 2022.
OPPORTUNITIES FOR THE TOWER COMMUNITY TO GATHER
This fall, there are several opportunities for the Tower community to gather. Whether it's for an informative Parents Night, cheering on our athletes in their season openers, or meeting fellow parents off-campus, we welcome coming together as a community at the events highlighted below:
CHEER ON THE TOWER TIGERS!
Interscholastic athletics are back! Come cheer on the Tower Tigers who have three home games/meets this week and check out the athletics calendar for the full schedule.
Tuesday, 9/21 @3:45pm: Girls soccer vs. Pike
Thursday, 9/23 @3:30pm: Cross Country vs. GUS and Landmark (best to view on the bike path across West Shore Drive)
Thursday 9/23 @3:30pm: Boys Soccer vs. Brookwood
ALL-SCHOOL ASSEMBLIES & PARENT COFFEES
Weather permitting, join us on the terrace green for a cup of coffee and the all-school assembly on the following Friday mornings. Date changes will be posted in Spotlight, if needed.
8:15am on October 8, November 12, December 10, January 14, February 11, April 8, May 13, June 10
JUST FOR PARENTS
We look forward to the following opportunities to gather together in person this fall.
Thursday, 9/23 @6:30pm: Lower School Parents Night
Thursday, 9/30 @6:30pm: Middle School Parents Night
Friday, 10/15 @7pm: Parent Social at Mission on the Bay (invitation arriving on Wednesday, 9/22)
Parent Gatherings: Each grade will host its own parent gathering this fall. Interested hosts should contact their room parents; food and beverages are contributed potluck style by all attending families.
FAMILY FUN
These TSPA sponsored events bring together the whole family for some on-campus fun!
Friday, 10/1 @3pm: Ice Cream Social on Cornell Green
Monday, 11/8 @3pm: Spirit Day and Faculty/Student Soccer Game
MY BROTHER'S TABLE
October 6
On the first Wednesday of each month, Tower families volunteer to prepare the meal that is served at My Brother's Table. October's recipe, Chicken Broccoli Casserole, can be found on our website, along with information about volunteering and how/when to deliver the meal to Tower. We can never have too many cooks, so whether this is your first year volunteering or your twentieth, please know that your family's enthusiasm is always appreciated.
LUNCH ORDERING FROM ROOT
Root is thrilled to provide Tower School students with freshly made lunch options, delivered daily. Orders must be placed through Root's Toast platform by 9:30 AM for each day's delivery. When ordering, please select 12:00pm pick-up for lower school or12:30pm for middle school. Root will deliver all lunches to Tower School in time for Lower School and Middle School lunch times. The term "pick up" is in reference to students picking up their lunch in-school.
Please remember to bring in your reusable utensils. If you have any questions, please contact Patti Gillis at Tower School.
CALENDAR NOTES
September 23: Lower School Parents Night, 6:30 pm
September 30: Middle School Parents Night, 6:30 pm
October 7: School Picture Day (info to come)
October 11: Indigenous People's Day, No School