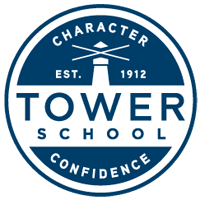 THE SPOTLIGHT
Weekly News from Tower School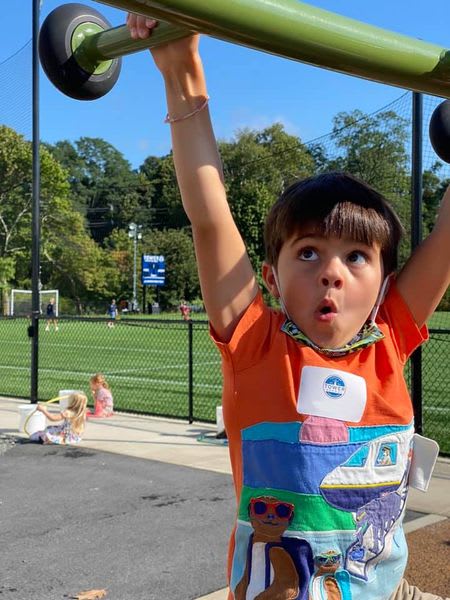 September 13, 2021
Dear Tower Families,
Welcome back! We had an exciting first few days of school and we're looking forward to a longer week together.
The Spotlight, produced in our communications office, is Tower's weekly go-to source of information, dates, community news and links to meetings. If you're short on time today, your special attention on the following items will get you where you need to be:
Health Reminders
Lunch with Root
For those of us celebrating Yom Kippur this week, g'mar tov!
Best wishes for the week ahead,
Clint Broderick
Development and Communications Associate
WELCOME NEW TOWER FAMILIES
We want to extend a very special welcome to the following new families joining the Tower community this year: Bailey, Baker, Balcom, Barker, Candelario, Codd, Cohn, Cucchi, DelRe, Dosch, Duchane, Ferrante, Fleming, Hench, Janos, Lewis, Lockwood Nguyen, Mitchell, Pompeo, Reyes, Shannon, Stancato, Vienneau, Walcutt, Walton, Wishart. Welcome, we are so excited to have you!
HEALTH REMINDERS
If you have not already done so, please take a few minutes to complete the following items.
This year, we hope to host on-campus events for our school community. We want to protect the health of our whole community by being in compliance with CDC and MDPH guidelines regarding indoor and outdoor events. It will be helpful for planning purposes to know the percentage of adults in our school community who are vaccinated. One parent/guardian can complete this 1-minute, anonymous survey for the adults in their household, indicating your vaccination status, or your preference to not disclose your status. Your privacy is important to us; you will not be asked to identify yourself.
LUNCH ORDERING FROM ROOT
Root is thrilled to provide Tower School students with freshly made lunch options, delivered daily. Orders must be placed through Root's Toast platform by 9:30 AM for each day's delivery. If you have any questions, please contact Patti Gillis at Tower School.
FAMILY HANDBOOK AND DIRECTORY
A copy of the Family Handbook and Directory will be sent home in your oldest child's backpack this week. Please take time to review the handbook and discuss relevant information with your child(ren).
PARENT SURVEY
Last spring, many of you participated in our annual survey, which invited you to rate and articulate your level of satisfaction about your child's experience at Tower. Thank you for taking the time to share your feedback. In light of your input, we wanted to share the following information about current initiatives at Tower:
Curriculum Review: Review of our curriculum is ongoing. This year we will focus on science across both divisions, reading in Middle School and social studies in Lower School.
Health and wellness: The health and wellness of our community will remain a major focus this school year. Faculty will routinely discuss the individual and group needs of students, including collaborative problem solving and building consistency and continuity within the student experience.
Faculty Evaluation and Development: We have launched an updated evaluation and development system for teachers that includes goal setting, classroom observations, curriculum development, and regular meetings with supervisors and peer faculty.
Community Gatherings: The Tower School Community is strong and cohesive, and the absence of parents in the building last year was palpable. With mitigation practices in place, we look forward to offering more in-person gatherings including Parents Nights, Curriculum Showcases, and Classroom Galleries.
Thank you again for your valuable feedback.
UPCOMING ATHLETICS CALENDAR
We invite all families to join us at the Lockwood Family Field to cheer on our Tigers!
September 21 - Girl's Soccer vs Pike, 3:45 pm
September 23 - Cross Country Meet, 3:30 pm
September 23 - Boy's Soccer vs Brookwood, 3:45 pm
UPCOMING CALENDAR HIGHLIGHTS
September 16 - Yom Kippur, No School
September 23 - Lower School Parents Night, 6:30 pm
September 30 - Middle School Parents Night, 6:30 pm
LET'S BE SOCIAL
Click any of the icons below to follow Tower on social media and stay up to date of all the happenings at school.